Post by Tirupati Brokers
The black variety yields the best quality of oil and is also best suited for medicinal purposes. Black Sesame Seeds contain higher levels of antioxidants than brown. Black sesame has a reputation in both the Ayurveda and Chinese traditions as an anti-aging food. Natural Black Sesame Seeds are mainly used for medicinal purpose & flavorings on various bakery products.
Black sesame seeds are Always Various number of nutrients You can Take a 2 tablespoons (14 grams) of black sesame seeds contain
Calories : 100
Protein : 3 grams
Fat : 9 grams
Carbs : 4 grams
Fiber : 2 grams
Calcium : 18% of the Daily Value (DV)
Magnesium : 16% of the DV
Phosphorus : 11% of the DV
Copper : 83% of the DV
Manganese : 22% of the DV
Iron : 15% of the DV
Zinc : 9% of the DV
Saturated Fat : 1 gram
Monounsaturated Fat : 3 grams
Polyunsaturated Fat : 4 grams
Some of the trace minerals in black sesame seeds — in particular iron, copper, and manganese — are important for regulating your metabolism, cell functioning, and immune system, as well as the circulation of oxygen throughout your body, among other activities
Hulled Sesame Seeds are usually cleaned and hulled. In some countries once the seeds have been hulled they are passed through an electronic colour-sorting machine that rejects any discolored seeds to ensure perfectly coloured Sesame Seeds. This is done because Sesame Seeds with consistent appearance are perceived to be of better quality by consumers and sell for a higher price. Immature or off-sized seeds are removed and used for oil production.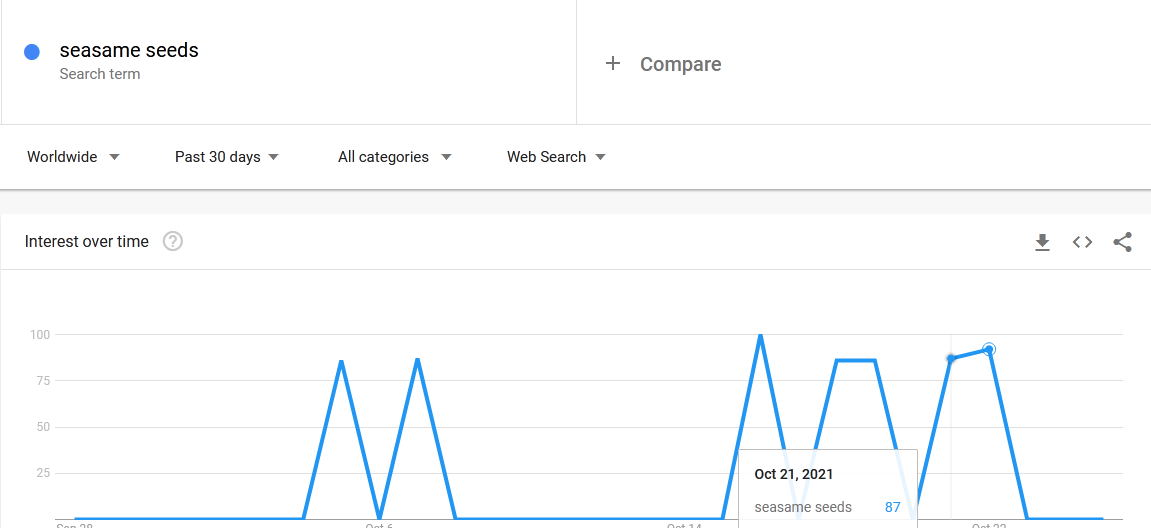 Top Benefits of Hulled Sesame Seeds
When hulled Sesame seeds are come without Husk Hulled Seasame Seed Might be Huge Benefits of Health They might be Used in Medicine of Many years and Always Protect Against the heart disease, diabetes, and arthritis
Might Help lower Blood Pressure Because Sesame seeds are High in magnesium, which may help lower blood pressure
Additionally, lignans, vitamin E, and other antioxidants in sesame seeds may help prevent plaque buildup in your arteries, potentially maintaining healthy blood pressure In one study, people with high blood pressure consumed 2.5 grams of powdered, black sesame seeds — a less common variety — in capsule form every day.
At the end of one month, they experienced a 6% decrease in systolic blood pressure — the top number of a blood pressure reading — compared to the placebo group
Sources From : www.healthline.com