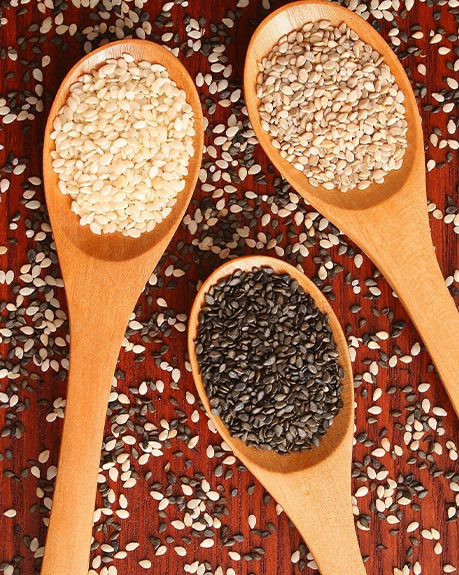 Tirupati Brokers
Leading Sesame Seeds Brokers in India
Tirupati Brokers today is India's one of the most respected and highly professional brokerage house for sesame seeds, peanuts, dry ginger and pulses. Today we serve to the large number of well-established exporters, manufacturers and traders across the globe with complete attention on quality, prices, delivery and overall execution of their respective trades. We have established strong clients across the globe with countries like Dubai, Sudan, Ethiopia, Burkina, Tanzania, Mozambique, Somalia and Nigeria.
We at Tirupati Brokers ensure that our customers, supplier and the buyer are treated with equal dignity and always create a win-win situation to all. Our expertise in broking business and our ability to treat each customer with personalized attention have made it possible for the company to establish a strong supplier and buyer chain.
We have been consistent in providing best rates and best quality in both local and foreign market we are catering the service to our valuable customers since 1990.
Our Functions & Services
We have a well-defined policy which emphasizes on very strong ethics, promote transparent and honest practices and provide best team efforts in successfully execution of each deals. We have been achieving 100% execution rate every year despite various factors affecting suppliers and buyers. Our total commitment makes our customers feel completely relaxed and attached to our company.
100% execution of the contract irrespective of the market fluctuations.
Team of honest, brilliant young and energetic executives to follow each and every aspect of the delivery from packing material to delivery at buyer's required port/factory/warehouse.
A very strong mechanism for an amicable, honest and timely resolution of any disputes between contractual parties.
Our well trained team members provide onsite services to solve any quality related disputes in co-ordination with buyer, supplier and surveyors. Total involvement of our executives from the time of order packing arrangements till delivery & Payment. Our hard working team with their expertise, strong relationship at various ports, relentless follow ups and their dedication offers our buyers and sellers a complete peace of mind.
Countries We Serves
Mozambique, Nigeria, Singapore, Somalia, Sudan, Tanzania, UAE, Uganda, Brazil